Play Bowls
Play Bowls
Play Bowls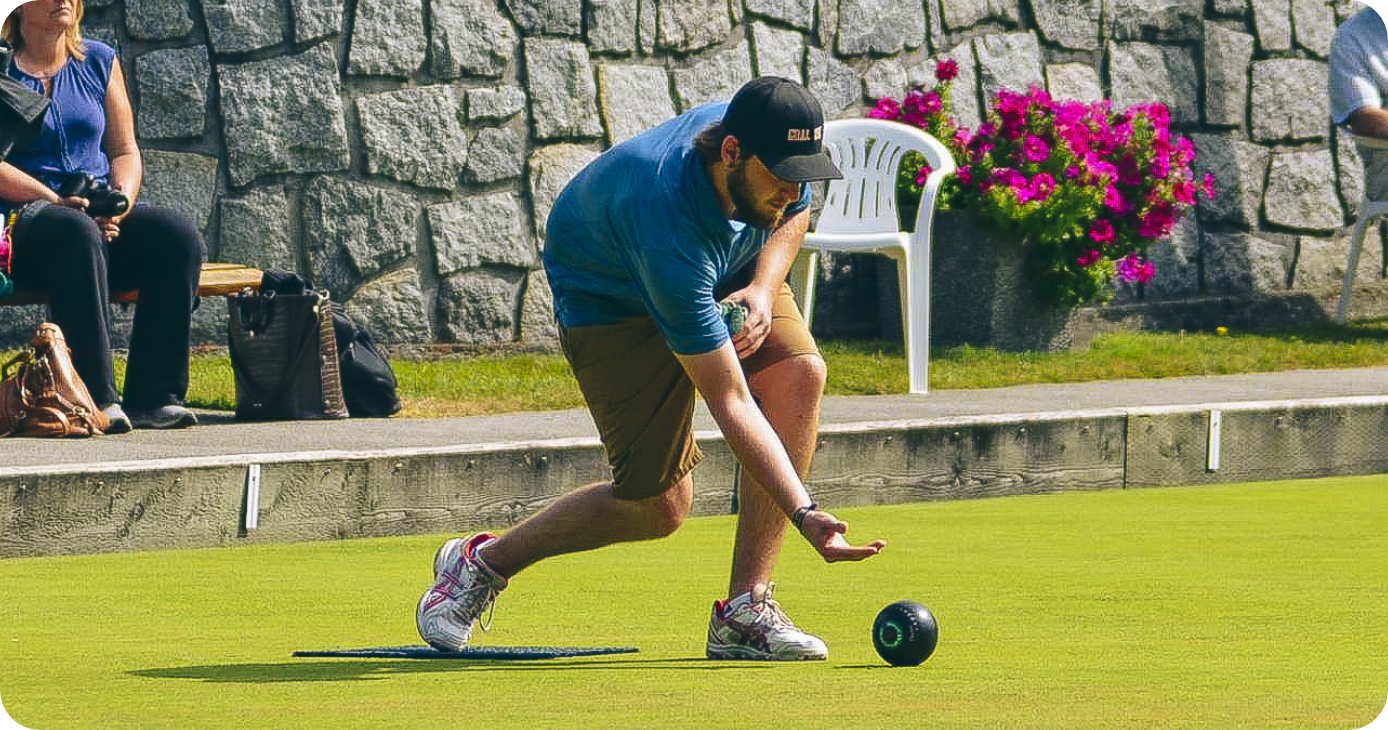 This is Bowls
Bowls is fast-paced, social, edge-of-your-seat fun. Grab some friends and come out for an evening of the best sport you've never heard of. Play in teams of four, pairs, or even solo. Play for half an hour, or a couple of hours. Bowls is what you make of it.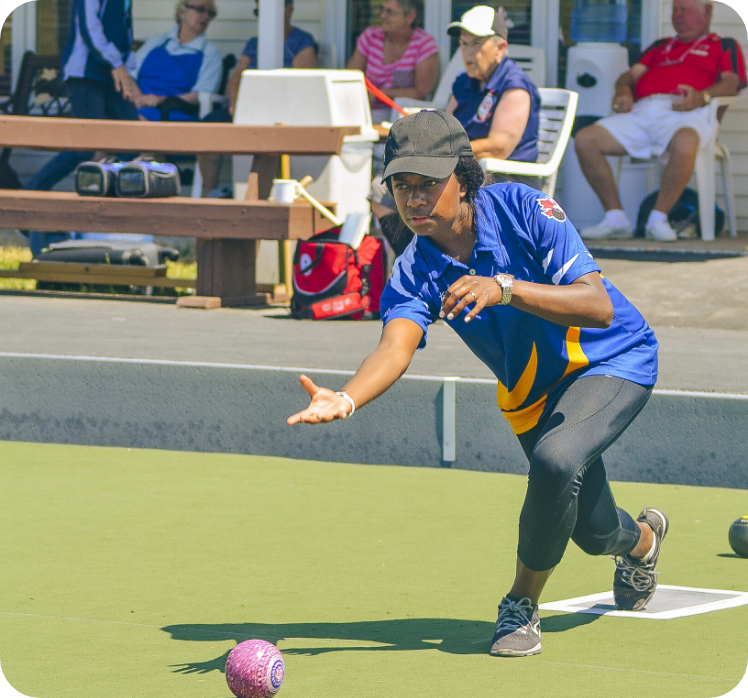 Bowls
your way
A chilled-out evening under blue skies, or fierce competition between friends. Bowl how you want to. Yeah, we have rules. But the first rule? Have fun. Come up with a team name, sport your own unique uniform, and bring your best offense and defense for a game of twists and turns that will keep you on the edge of your seat.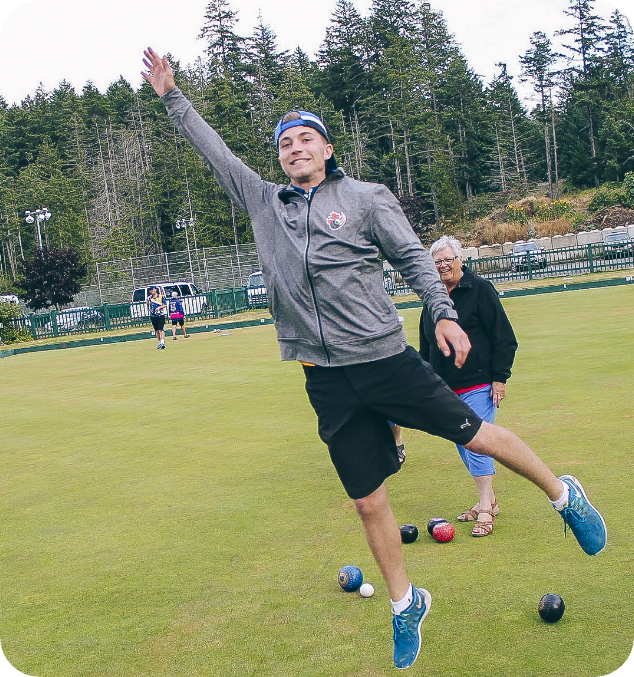 Lean into it
With more than 200 Bowls clubs across Canada, finding a community of players wherever you are is easy. Plus: no fancy equipment required. Just bring yourself, some food and drinks, and a few friends. From laid-back events, to inter-club tournaments, Para Bowls, fast-format games and youth events, everyone's welcome.

Let's break it down
1
Roll the white ball, called the jack, to start the game.
2
Take turns rolling the bowls as close as you can to the jack.
3
The team with the most bowls closest to the jack wins.
Some FAQs
Lawn bowls is a fun, fast-paced, strategic game that can be played by anyone—no fancy skills or athletic talent needed!
Bowls is played on a smooth grass surface, called the green. The lawn bowl is a hard resin ball with a bias. When you roll the bowl, it travels along an elliptical path down the area of play, called the rink. Your goal is to get each bowl as close to the white ball, or jack, at the end of the green. Depending on whether you've got one player on your team, or up to four, each player bowls at least twice to complete a round.
Scores are tallied at the end of each round, or "end," when every bowl has been played. Scores are based on how close each team's bowls are to the jack. Get your bowls closer to the jack than your opponents, and you win the end!
Here's where things get even more fun: the bowls can also displace the jack—and each other—throughout the game, making the sport a riveting combination of offensive and defensive strategy.
Bowls can be played in singles, pairs, triples, or fours.
Play bowls at one of more than 200 lawn bowls clubs across Canada. Find one near you using our search tool below.
Bowls is for everyone, so anyone's welcome! You'll find a friendly atmosphere where you can gather, eat, drink, and mingle with friends and other players between plays. First time out? Clubs will get you set up with all the equipment, rules and tips you need to get out there and start playing.
There's no dress code for bowls, and no fancy equipment is required! Just bring yourself and your friends. Wear a pair of flat shoes, or even play barefoot. Rock your own team uniform, or dress casual—it's up to you! Clubs will provide the bowls, jack, and other items for the game, like a foot mat and scorecard. It's all included in your admission.
Bowl how you want to, and as quickly or slowly as you want to. Down for a quick game, or several rounds?
Bowls can be played in a single round, or "end," where every bowl is rolled once. Keep scoring simple by awarding the win to the team with the closest bowl to the jack at the end of the round. Or, use 4-3-2-1 scoring, where the closest bowl gets 4 points, the second-closest gets 3 points, and so forth. Kick the competition up a notch by playing several rounds—as many as six!
Expect to pay around $20 per person for time on the green and your equipment rental.
Play at
200+ clubs
across Canada
No information found for this postal code, please try again.